The excitement of creating a book that one can feel with your fingers is a real treat these days. This NSFW book will be in the style of Penthouse with delightfully tasteful semi-nude and nude models.
Volume One has been published and is available here: Guns & Girls Photobook
Volume Two has been published and is currently only available here: Guns & Girls Photobook
We are looking for female models for our third coffee table photobook (Volume Three) that will showcase a variety of firearms encompassed in 111 pages.
The photobook is a collection of everyday women–most of whom are not models by trade. The pairing of real-life women and a variety of firearms gives an authentic look to the photographs giving this coffee table book even more viewing enjoyment.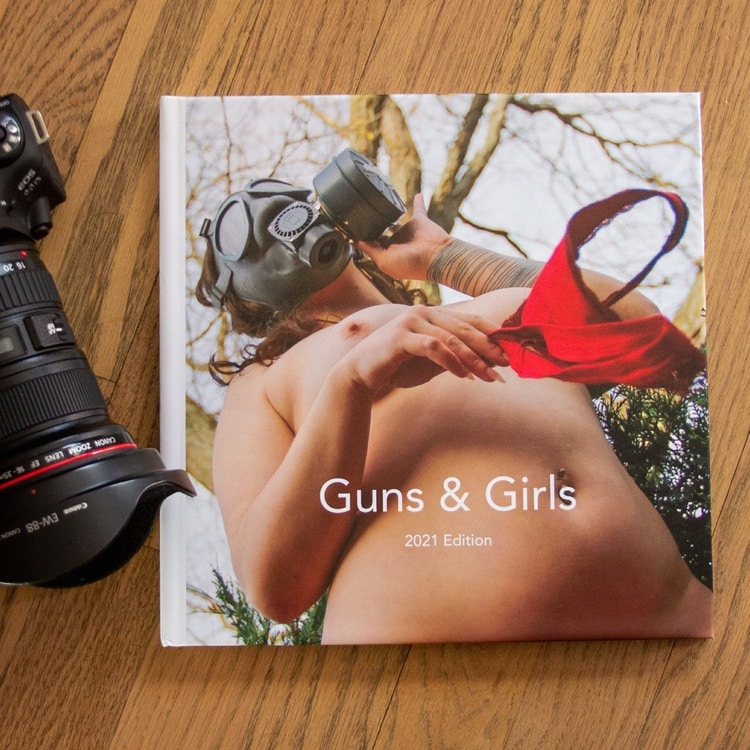 You don't have to have previous modeling experience
Sexy Outfits / Lingerie / Full Nude
Pictures only (no video)
Must be 18+
Looking for most body types, skin tone, and age groups
Pay is same day
Our philosophy: We need to maximize our enjoyment of life for the short time we're here. We would never ask you to do something you are not comfortable doing. However, we are a business and some of you will not be a good fit.
Please send compensation requirements and at least three "recent" images. Include your height so that we can get a sense for our options.
Model Release required.
Please read the History of our first Photobook